Description
OptiVISOR DA-3
Magnification: 1.75 times 
Focal lenght: 35,50 cm. 
Precision binocular headband magnifier which permits unrestricted user efficiency while reducing eye strain—leaves both hands free and allows three dimensional vision.  Used by anyone whose profession or craft requires close accurate work. Can be worn over prescription or safety eyeglasses. 
Optical glass prismatic lenses: ground and polished to precision optical standards. Adjustable headband, comfortable when worn for long periods of time. 
You might also like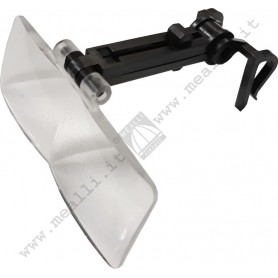 Customers who bought this product also bought